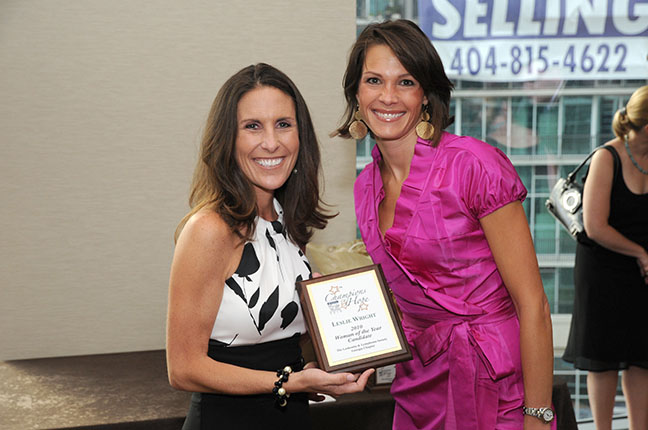 Resource is incredibly proud of Leslie Wright for her outstanding fundraising efforts and dedication to The Leukemia & Lymphoma Society's 2010 Man & Woman of the Year Campaign. She raised $18,000 making her the second highest fundraiser among the five impressive women. Michelle Henkel of Alston & Bird LLP was named the Woman of the Year and Michael Borchers of UBS Wealth Management was named Man of the Year at the Grand Finale on June 17 at the new Loews Hotel.
In addition, seven candidates were inducted into the "10K for the Cure" club. All candidates who raise $10,000 or more during the Man/Woman campaign receive this honor. Billy Ching, Michael Borchers, Bill Godshall, Michelle Henkel, Scott Schoenberg, Philip Klinkenberg and Leslie Wright each raised more than $10,000 during the 10 week campaign which began in early April. Every year, these candidates will be recognized at the annual Man & Woman of the Year Finale for the tremendous contribution they made to the 2010 campaign.
Congratulations to Leslie and all the candidates!
To learn more about the campaign, go to www.mwoy.org/ga