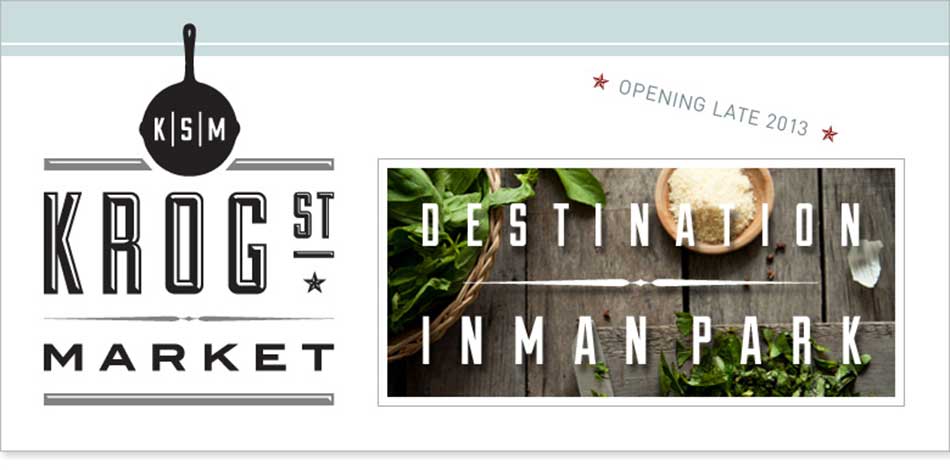 Resource was thrilled to be engaged by Paces Properties to create the new brand identity for their Krog Street Market development in Inman Park. The project plan incorporates eclectic food and beverage restaurant options along with vendors in stalls to provide an unique, homegrown shopping destination and gathering place for the neighborhood.
The historic location dates back to the 1890′s and is located across the street from the Atlanta Stovework's factory site. During the research phase of the assignment, we discovered that in addition to stoves, the company manufactured cast iron skillets – a key tool for any chef worth his salt. We chose to employ the skillet shape in the logomark as an icon that is unique to the history of the area, while also symbolizing the individual dining, market shopping and cooking experience.
The skillet artwork paired with period typography creates an engaging graphic treatment appropriate for the new Krog Street Market brand. The brand identity is also being applied to a new website, brochure and social media. The market is scheduled to open late this year and we can't wait to stop by for our first food and beverage samples!