Annual Hines Portfolio Presentation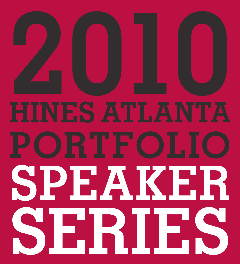 Resource is proud to be a part of this year's Hines Atlanta Portfolio Speaker Series. Resource created the unique look and feel for the event's collateral, including signage, print, and website designs and assisted with event coordination and planning.
We invite you to visit 2010HinesPortfolio.com to access the entire series of interviews with some of Atlanta's most influential business and professional executives and for more information on the Hines
Atlanta portfolio.