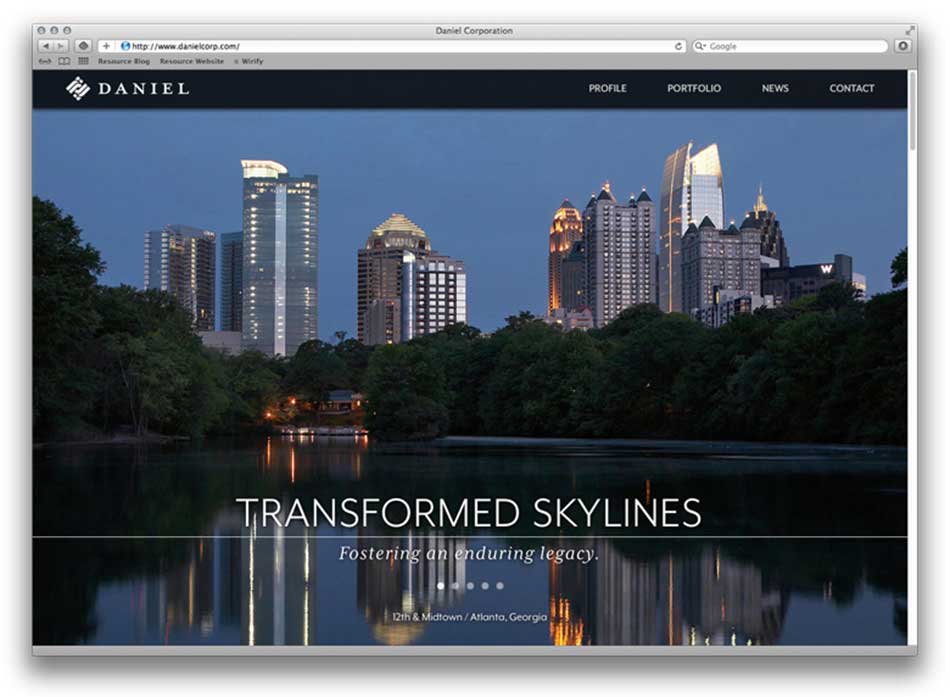 We are very fortunate to work with many incredible companies – and it's especially rewarding when they place a great deal of importance on great design and thoughtful planning. Daniel is one such company – and we had the pleasure of helping them with a brand refresh which included their corporate website.
They wanted a cutting edge site that would help position them as the visionary, yet approachable company they truly are. With such a large and diversified portfolio, our challenge for Daniel's site was to create something sleek, yet highly functional and user-friendly. The site needed to be a place where the audience could experience the innovation, detail and vision Daniel brings to everything they do, while still being super easy to navigate.
Throughout the conceptual and design processes, our collaborative teams continued to press the boundaries of cutting edge web design functionality, while balancing the need for simple usability. After the design process was complete, we worked to develop that design vision using a variety of jQuery plug-ins, customized and embedded Google Maps, and web typography – all built on a WordPress platform that delivered a site the client could update with ease.
The truly great projects are the ones that challenge you and this was no exception. We think the final results speak for themselves. Check it out and let us know what you think.