Clocking in at two hundred and sixty-three feet in length and seventy-eight feet in height, the western-facing parking deck façade at Eastern Wharf presented an enormous opportunity to make its mark on Downtown Savannah while also illustrating its commitment to keeping the authentic spirit of the city for a new generation.
Faced with such a large blank canvas, our team turned to our original brand research for inspiration and found it among Augustus Koch's 1891 map illustration of the original Eastern Wharves District. With this artful and elevated depiction of the site as a thriving hub of industry in mind, we were able to recreate this historic perspective in a dynamic new way – one that perfectly mirrored the site's orientation along the waterfront and integrated into the design and experience of the structure.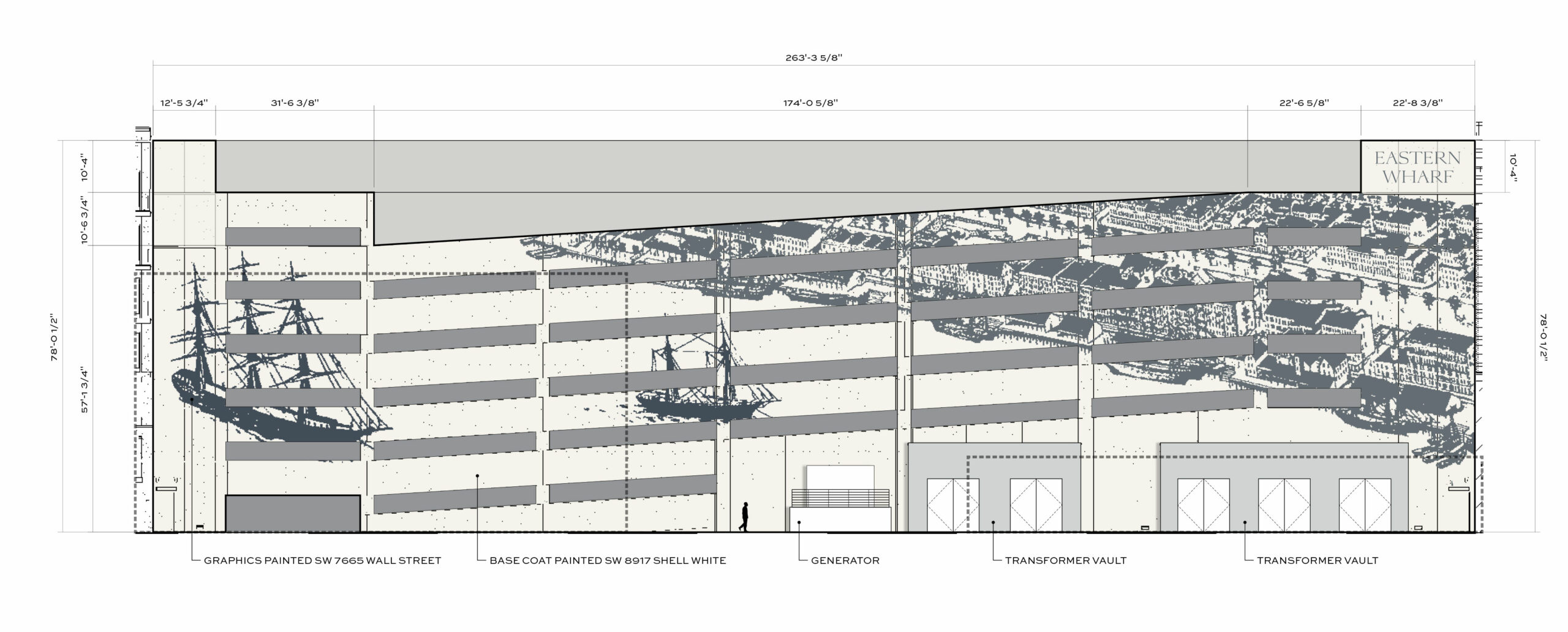 An exercise in scale, the Mural at Eastern Wharf stands as Savannah's largest mural to date, taking a team of five more than 100 working hours and 140 gallons of paint to complete.
With great visibility approaching the site from General McIntosh Boulevard, the deck façade not only becomes a bridge between the historic district and Eastern Wharf, but also a bridge between the city's rich history and today's modern vision.