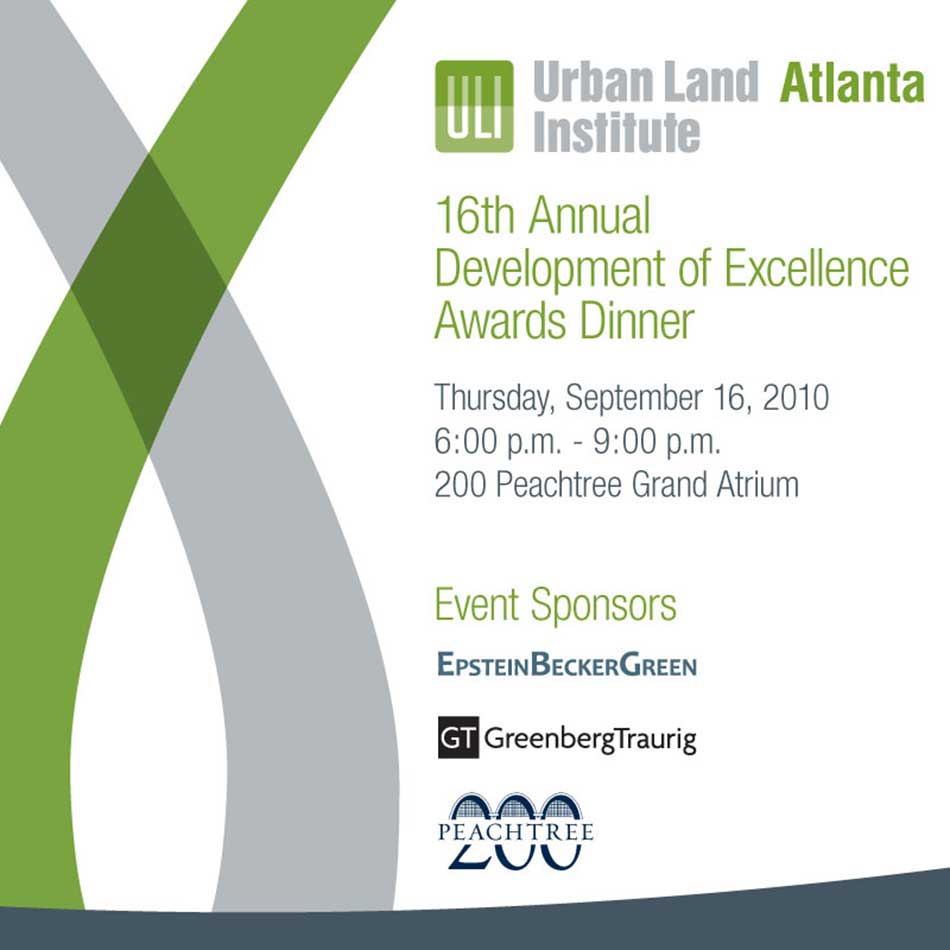 Resource is proud to be a sponsor of the 2010 ULI Development of Excellence Awards to be held on Thursday, September 16th at 200 Peachtree (and we had fun designing this year's invitations, too)!
Congratulations to the 2010 nominees:
Two Alliance Center – Atlanta, Georgia Gables Midtown – Atlanta, Georgia
Piedmont Park's "Greystone" – Atlanta, Georgia Southface Campus – Atlanta, Georgia
Luckie Marietta District – Atlanta, Georgia White Provision – Atlanta, Georgia
Hotel Indigo – Athens, Georgia
Dan Sweat Community Leadership Award
Honors a visionary from the non-profit or public sector who,
like the award's namesake, has advocated for responsible land use.
Congratulations to Mayor Shirley Franklin!
Frank Carter Community Achievement Award
Recognizes an individual in development or a real estate related field
who has made an outstanding contribution to the Atlanta community
in his or her lifetime.
Congratulations to Don Childress, Childress Klein Properties!